'Laxmii', a Raghava Lawrence directorial, circulates around the lives of an interfaith couple whose characters are played by Akshay Kumar and Kiara Advani.
The film is a horror-comedy based on the 2011 Tamil version called 'Kanchana' which talks about more than what meets the eye in the trailer.
Directed by: Raghava Lawrence
Run Time: 2h 21m
Ratings: 2.5/5
Cast: Akshay Kumar, Kiara Advani, Sharad Kelkar
Storyline
Being an interfaith couple, Akshay Kumar (Aasif) and Kiara Advani (Rashmi) had run away and gotten married after they discover that Rashmi's family wouldn't accept them under any circumstance. However, after getting an invitation from Rashmi's mother (Ratna) to come home, Aasif and Rashmi are elated.
Alas, that is when the unexpected happens as Aasif finds himself in a trap, a ghost's trap. He is possessed by the ghost of a transsexual woman called Laxmii (Sharad Kelkar) who was murdered after she took it upon her to face the goons who stole her property single-handedly.
Cringe Comedy Or Entertaining?
While the movie sure did have many comic sequences with Akshay Kumar's possessed self draping a saree, smearing haldi, the scaring of Mummyji and Ashwini (played by Ashwini Kalsekar), the enacting of the ghosts who were a part of Laxmii's family and more, it couldn't be helped but the thought of too much happening in one go pops in one's head.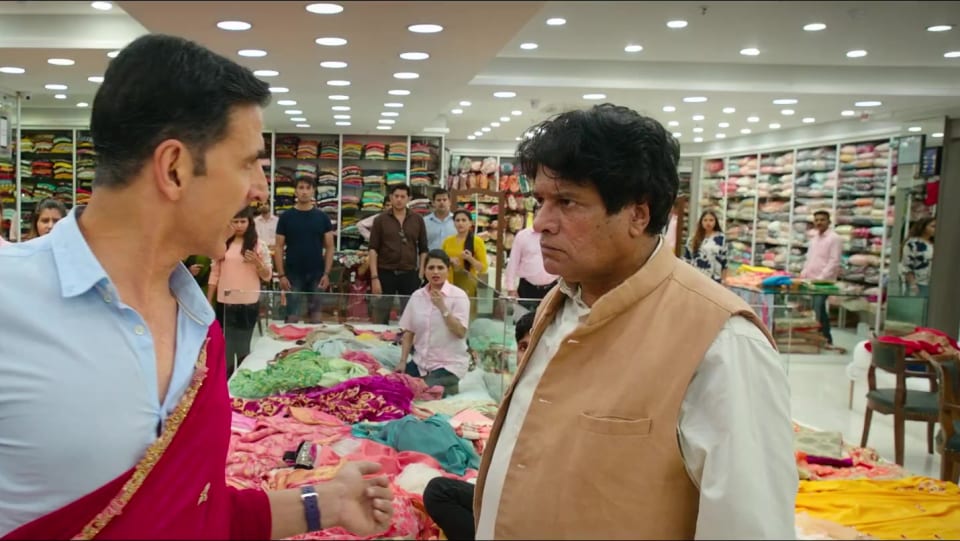 From showcasing shots of a 'bhatakti hui aatma' to Rashmi's father (Sachin) accepting Aasif as his daamad, the movie was extremely fast-paced and painfully long. Not forgetting to mention, 'Laxmii' was a rollercoaster ride of just too many shots put together forming one movie.
As far as the songs in the movie go, apart from being another set of entertainment fillers, they make absolutely no sense. The songs were also pushed into the film at the randomest intervals making them seem very unnecessary.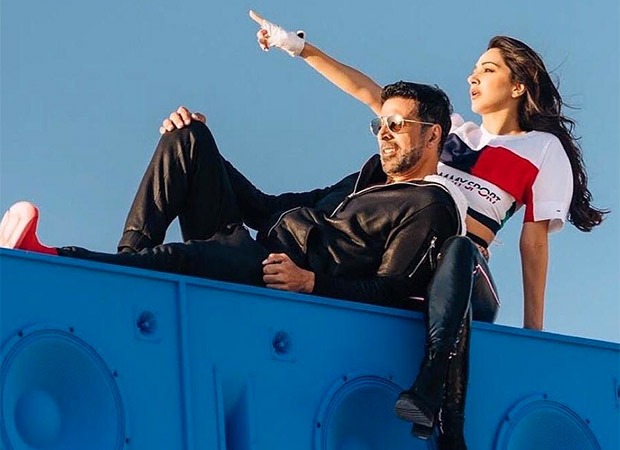 Acting
Akshay Kumar was the only saving grace throughout the entire film simply because of his acting. Interchanging his persona between Aasif and Laxmii, Kumar showed us who's boss as he portrayed his roles the best amidst all the other cringe worthy parts of the film.
Another performance to be lauded is that of Sharad Kelkar who has done an impeccable job at playing the original Laxmii. From the speech to the body language, Kelkar took his role seriously and put up a great show.
Hit or Miss?
A miss would be in order as the movie was not only too long but was also not up to the mark as what was expected from watching the trailer. Although the film sure did have its own hilarious moments, they were more wince-worthy than laughter.